Alnwick Castle – The stately home of the current Duke and Duchess of Northumberland, this 11th century castle has been in the Percy Family for generations.
Now a popular filming location for such films as Harry Potter, Robin Hood Prince of Thieves and Transformers 4 as well as TVs Downton Abbey and Black Adder, Alnwick Castle is open to the public April through October and features something for everyone – whether you want to explore Northumberland's history or ride a broom!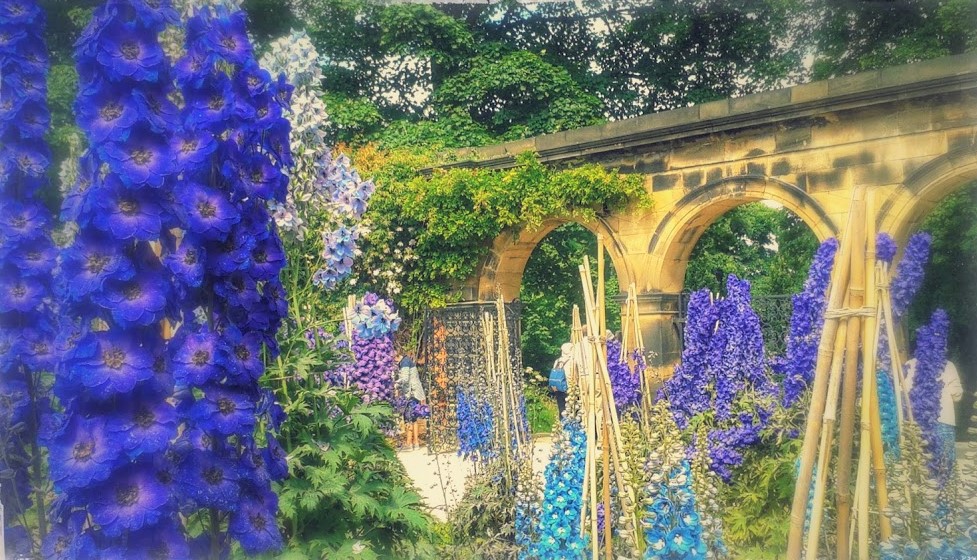 The Alnwick Garden – Officially opened by Prince Charles in 2001. The Alnwick Garden is The Duchess of Northumberland's not-for-profit charity which focuses on promoting well-being and reducing social isolation for Northumberland's vulnerable community members. The Alnwick Garden is open to the public year round and as well as such attractions as The Cherry Orchard and Poison Garden which can be enjoyed daily, there are hugely popular seasonal events around Halloween and Christmas!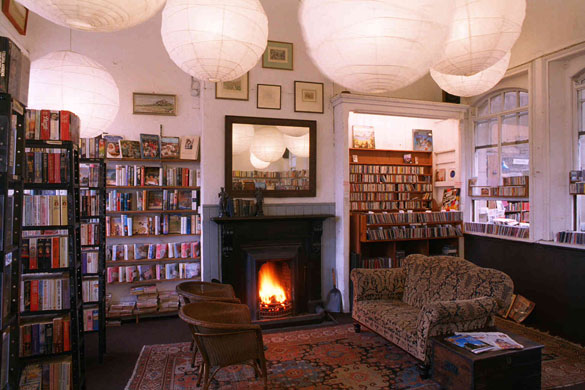 Barter Books – Housed in what was, until 1968, Alnwick Railway Station, Barter Books is reported to be the largest second-hand book store in England. As well as thousands of books for sale, Barter Books features a buffet style restaurant, a children's area, a model railway running between the columns of books, three 40-foot murals and plenty of comfy couches to recline on as you browse.
Alnwick Playhouse – Newly renovated for 2020 Alnwick playhouse is the perfect place for the latest movies, ROH broadcasts and live theatre entertainment
The Treehouse – One of the largest wooden structures in Europe, The Treehouse Restaurant boasts a luxury dining experience, a cafe, wobbly rope bridges and a real log fire
Hulne Park – Part of the expansive Northumberland Estates, there are three beginner level walking routes, each with beautiful woodland and historic landmarks to discover
The Pastures – The river Aln dissects the beautiful landscape designed by Capability Brown, known locally as the 'The Pastures'. Accessible to the public year round, The Pastures offer stunning views of Alnwick Castle
White Swan Olympic Suite – Dine in luxury, surrounded by the original panelling, mirrors, ceiling and stained glass salvaged from RMS Olympic, the Titanic's sister ship.
Bamburgh Castle: Now fully restored by its current owners, The Armstrong Family, Bamburgh Castle was first built in the 11th Century and passed hands between the Britons, the Anglo-saxons, the Normans and the English Monarch. It was destroyed by the Vikings and rebuilt, and later left to deteriorate for centuries before being brought back to it's former Glory 
Warkworth Castle: Once home to such figures as Harry Hotspur and past Dukes of Northumberland. The cross-shaped keep, now in ruins, crowns the hilltops overlooking the River Coquet
Dunstanburgh Castle: The dramatic, colossal ruins of Dunstanburgh Castle, one of the North's Lancastrian strongholds in the War of the Roses, can be viewed along the beautiful coastal route from Craster
Lindisfarne: The tidal island, known as The Holy Island of Lindisfarne, features a vast array of Historical sights such as Lindisfarne Castle and Priory, as well an abundance of wildlife
We are also just a short drive away from fabulous beaches like Warkworth Beach, Beadnell Bay and Druridge Bay. As well as beautiful and quirky coastal towns like Alnmouth, Amble and Seahouses
Walking (footsteps)
Cycling
Mountain Biking
Canoeing, Sailing & Windsurfing
Kielder
Animal Parks
Visit Alnwick

 – Alnwick's tourism association website for visitors to Alnwick.

Visit Northumberland

 – The official tourist information website for visitors to Northumberland